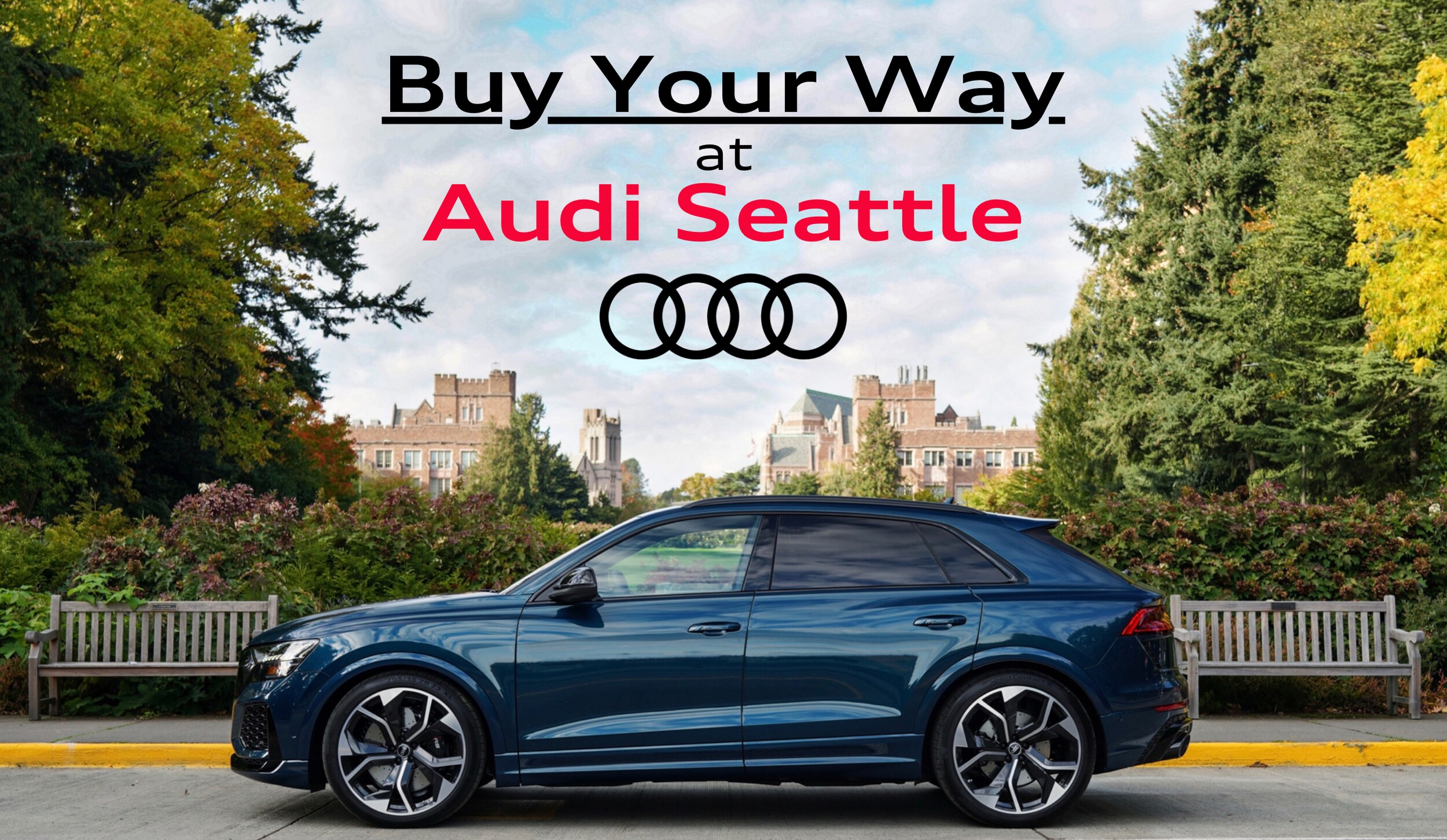 At Audi Seattle, we make your vehicle purchase process as easy as possible. However you prefer to shop, we are here to do it your way.
You can come visit us in-store or build your deal online for pick-up or home delivery. Whichever method you choose, we are here to support you and make your experience with us as enjoyable as can be.
Check out the following details and begin your Audi purchase YOUR WAY!

If you prefer to shop and buy in person, we are here to help. Set an appointment with our friendly, knowledgeable staff: If you have already picked a car, select 'Schedule Test Drive' from the vehicle's web page, or select 'Ask' if you have questions about options, features, or availability. You can also call us at 
206-634-3322
. To support our community, we are working by appointment whenever possible.

If you want to complete your purchase before coming to pick up your new Audi, follow our 'Buy Online' steps listed here. We will reach out to arrange a time and have everything ready for your arrival. We can complete most of the paperwork digitally on your home computer or tablet.

If you want to shop and buy from home, we can bring the car to you! If you are local, we can bring the vehicle directly to your house, and if you are at a distance, we can discuss and arrange shipping options. Just follow the 'Buy Online' steps here, and mention 'home delivery' in the comments. 
We Make it Easy at Audi Seattle!